More Apps For Your TV
Smart TV or not!  Works on any TV, new or old, in your SUV even in your boat.  No need to jailbreak as it comes completely open and upgradeable.  Enjoy the freedom you deserve with a wide variety of apps and sources to stream from, both paid and free.
On Demand Movies & TV
On Demand Music & Karaoke
Live Radio and TV
Includes All Necesary Cables
Plug and Play
No Monthly Fees

Plug In & Play!
Armadillo TV Box runs on the Android OS and comes loaded with the main streaming apps such as Netflix, Crave TV, Shomi, and More.  You can also watch Unlimited TV Shows, Movies, and Live Sports from all over the world.  Free internet content accessed via XBMC KODI or Show Box  With programs like KODI, Netflix, Hulu and more - this little box can be your solution for all your streaming TV needs. Our Set Top Boxes are the complete replacement for cable, satellite and other smart tv boxes.  Our system is better than satellite and cable combined.  No downloading or programing needed Just Plug and Play and starrt watching TV.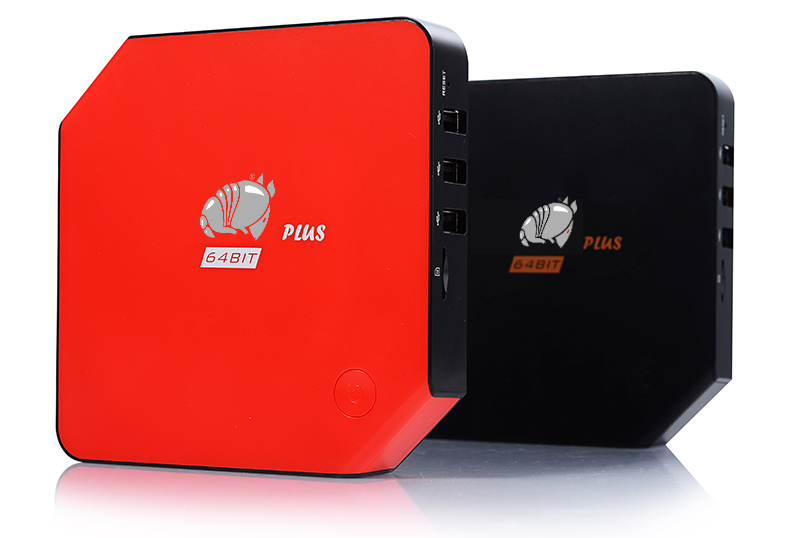 Speak Up & Be Heard
Our system is integrated with Google.  So using your voice you can command your system.  Apps like Netflix already have this function built in with many new apps added every day. Press the mic on your remote and tell your Armadillo TV what you want. Try "House of Cards", "Ryan's Toy Review" or "Punta Cana Weather Forecast"
True 1080p Dual Core XBMC HD Decoding*! High performance Dual Core A9 CPU paired with the powerful Mali400 Dual Core 3D GPU Graphics Processor = Insane Android Performance. The MX2 has twice as much power as the original Midnight which provides the best Android experience available from any other competing product. Watch your favorite movies and live streams with vivid and smooth playback. Hook up a USB mouse (not included) and play your favorite Android games on the big screen!
Over-The-Air updating means you never have to worry about complicated and cumbersome firmware installations. We'll be adding new features over time so that you can love your MX2 even more. Software updates will be sent to you automatically and you can install them at your convenience, easily.
So many options! Unlike Roku and Apple TV, the MX2 is free of any restrictions and never needs to be jail-broken. So go ahead, install your favorite apps and customize away! With the MX2 you're not limited so you can personalize the experience the way that you like. The 8GB internal storage gives you space and freedom to install apps without having to always worry about running out of space.
Includes the Special Edition XBMC designed by elite developers specializing in XBMC specifically for the Midnight MX2 provides the best experience with Android 4.2.x which is available on authentic G-Box products! Tons of free streaming add-ons available for XBMC so quit paying for cable.
The best warranty in the WORLD. Your box is already covered no matter what happens to it. So go ahead and hack away and live worry-free because your device is covered unconditionally for 1yr from purchase direct from Matricom. The MX2 has been updated to Android 4.2.2 giving you the latest Android experience and will automatically update to later versions of Android and apps seamlessly from the internet! *1080p decoded videos are scaled to 720p in XBMC.