Desktop Productivity In An Android PC
Feel right at home with all the apps you've grown to love, now running on your desktop PC.Work and play with all the globally available Android applications while taking full advantage of intuitive PC features such as a taskbar, multiple window multi-tasking, mouse and keyboard support, and so much more.

Stay connected. In every way.
Even at its small size, Remix Mini comes equipped with everything you need in order to stay connected: WiFi, Ethernet, Bluetooth, and USB.
All of these options gives Remix Mini an unprecedented level of versatility in a variety of scenarios.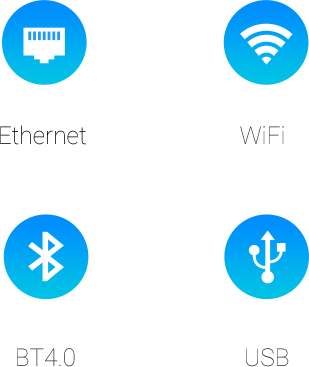 The Apps You Already Know
Working with the tools you already know allows you to work faster and more productive.  Take advantage of advances in technology and cost savings.  With applications like Office 365 and Onedrive, joined with our cloud platform you can lower your costs up to 50%.

Android Re-engineered for the Desktop
At the core of Remix Mini is our custom engineered version of Android Lollipop - Remix OS. Our state of the art operating system is the cornerstone to all of our hardware. With its multitude of productivity oriented features combined with over 1.6 million apps, Remix OS seamlessly merges functionality, ease of use, and beauty in amazing ways to give you an unforgettable Android experience. Learn more >